Phone
Call us to get help at:

Address
17303 Stone Peaks Dr, Houston, Texas 77095
E-Mail
Please fill in your query. Please allow us up to one business day for us to respond. If you need faster response reach us by calling us. One of our customer support agent will answer you.
What Our Student Say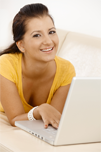 The entire process was so simple and I got everything that I needed for the court all at one time.
-Jenny H., Dallas
I was nervous about choosing the right course but I defiantly chose the best. All of my questions were answered quickly and within 3 days I had my driver safety course certificate and my driving record. Thanks for a great experience.
-Brandon L., Austin
Choosing the video course turned out great. I learned about driving safety and signs in a new and fun way. I completed the whole course in my iPad and without reaching my computer. I will recommend to my family and friends.
-Madeline R., Houston